Donations can be made at www.liftupfoundation.org 
     www.caringbridge.org/visit/elliepotvin
Support Families in Need

The foundation is a non-profit (501c3) organization that is solely supported by individuals and corporate contributions. The organization is committed to helping individuals and families in need of encouragement and assists them in financial support.
Spread Awareness and Education
Our goal is to empower the families battling childhood cancer to actively and  meaningfully participate in their child's cancer care. Childhood cancer is a family disease.    LUF believes in your fundamental right to be informed about, and to choose among, the best available options for your child's cancer treatment.  One of the foundation's goals is to disseminate information on the new frontiers  in science and medicine and encourage the adoption of nontoxic, cost effective cancer therapies through educational materials, partnerships, web postings, global networking, conferences and books.

Advocate Integrative Medical Care

"Lift Up" Foundation believes that knowledge is power and the catalyst for change; the ultimate dream is to find a cure for childhood cancer. The "Lift Up" Foundation  advocates for Integrative cancer treatment. Integrative care allows each child's treatment plan to promote healing on all levels – body, mind and spirit. It brings  together conventional cancer treatments for fighting cancer with complementary  nutritional care and mind-body medicine. Donations can be made at liftupfoundation.org

www.liftupfoundation.org | www.liftupellie.com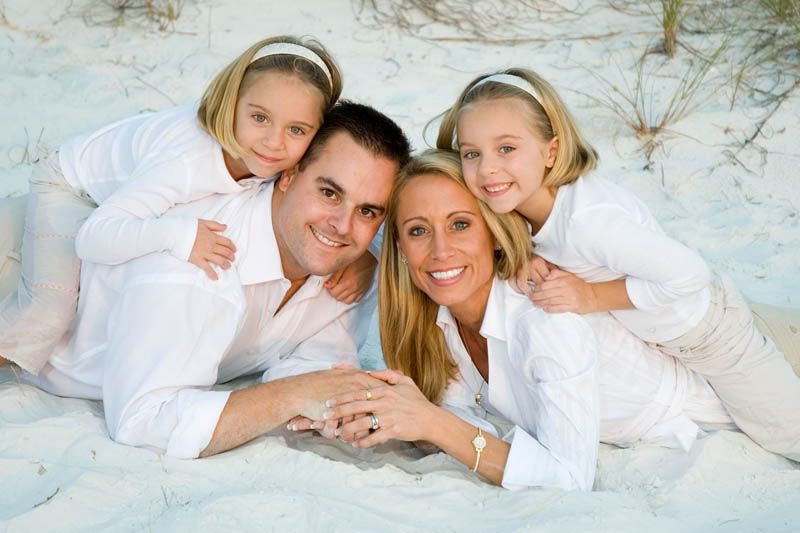 On July 2, 2008 Ellie Potvin was diagnosed with a rare pediatric cancer at the young age of 6 years old.  This precious child courageously battled against stage 4 Rhabdomyosarcoma cancer for over 2 years.   It was an inspirational journey for thousands of people around the world who followed Ellie's (www.caringbridge.org/visit/elliepotvin) journal.  
Ellie received over 60 rounds of chemotherapy and 30 days of radiation to her lungs and abdomen.  The journey became a testimony for courage, determination, hope, love and faith. 
On July 23, 2010  Ellie earned her Angel wings in Heaven.  But, not before she taught many how to smile in the face of adversity and to find the blessing in each day. In only 8 short years of life, our Ellie served her purpose on this earth. Through tragedy a great purpose was to be born.  Ellie's inspirational message remains alive in the hearts of thousands of people.  She continues to transform broken hearts to heal through our sharing of her precious life to "lift up" all those in need of hope and faith.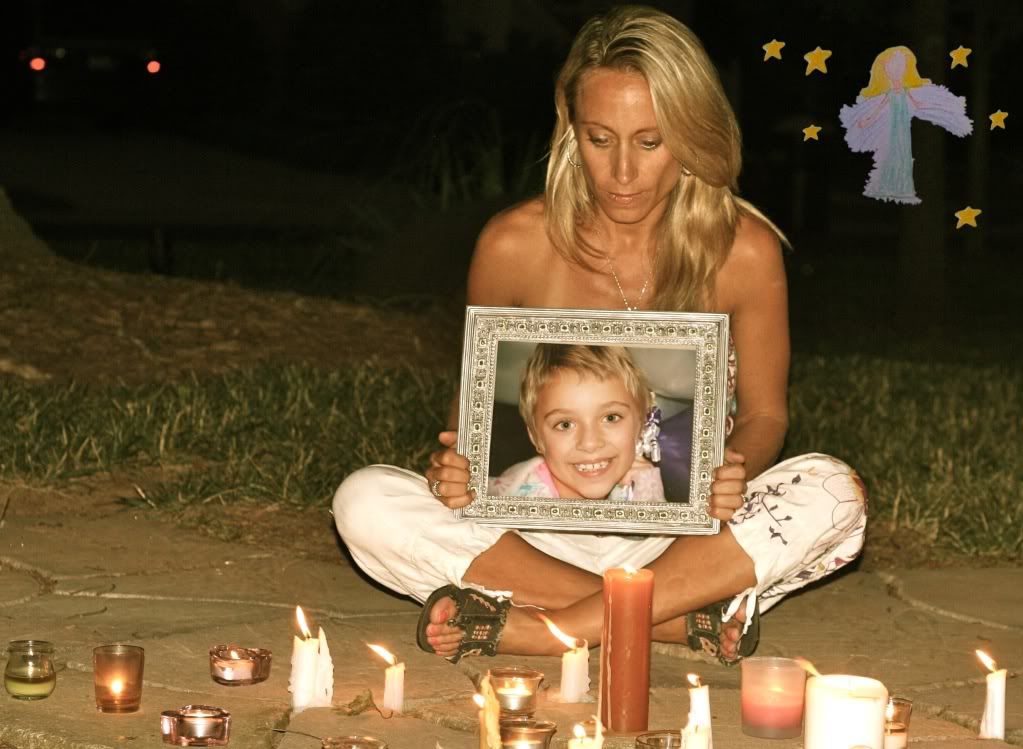 Ellie's message was one of childlike faith and trust in God love's and healing power. During the worst of times, Ellie found a way to smile and find the joy in life. Through a looking glass, outsiders were able to follow Ellie's day to day battlle. Through the innocence of a child's eyes others found themselves "Lifted Up" to seek a higher purpose in life.  Ellie symbolized the meaning of strength, love, hope and courage.  Her purpose on earth was to restore spirits, hearts and create richer lives in individuals and families around the globe. 
Ellie motto was "In It to Win It."  Today the family is at peace knowing that Ellie is playing in heaven and cured of all cancer. Ellie's story of courage, determination, hope, faith and love will continue to be shared to "Lift Up" pediatric cancer through the "Lift Up" Foundation and the "Lift Up" Ministry Inc.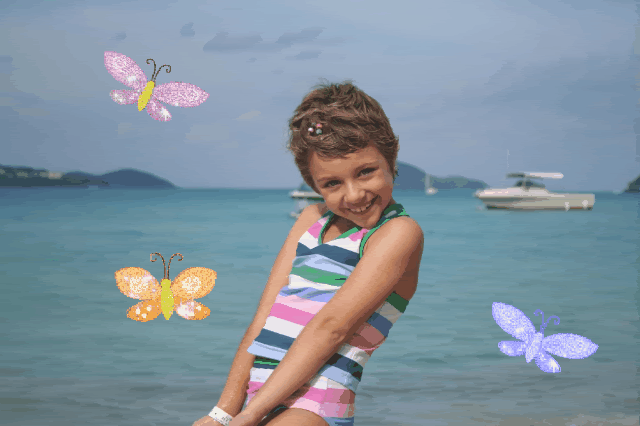 Disney Cruise December 2009
  Purchase Ellie's artwork at www.anneneilsonfineart.com/ellie-potvin-art/
Ellie continued to dream and strive to achieve her goals throughout her battle against cancer.  In December of 2009, she visited Anne Neilson at her art studio to escape into her imagination and paint.  It was a day of history for Ellie, without planned she embarked on her dream to become a professional artist.
As Ellie mixed oil colors of reds, blues, and yellows, her dream became a reality through the creation of beautiful oil paintings. For a few short months, Ellie painted with passion escaping from the world of cancer. On June 23, 2010, Ellie lost her battle against cancer, but not before becoming "Ellie the Artist" and being honored at her first art gallery opening. 
Ellie continues to inspire through her artwork from the Heavens.  A special thanks to Artist's Anne Neilson and Robert Langford who will be bringing Ellie's prints to the Red Dot  Fair.   100% of Ellie's print sales, and a percentage of Anne Neilson and Robert Langford's proceeds at the Red Dot Art Fair, will benefit the "Lift Up" Foundation Inc.
Huntersville, NC (7/2/10) 
With the drop of the green flag on this weekend's Prairie Meadows 200 at Iowa Speedway, ARCA sophomore driver Joey Coulter, will be racing for the win in remembrance of Ellie Potvin. To mark the occasion, the Miami Springs, FL native will use his car as a memorial to not only Ellie, but also her entire family and their  Lift Up Ellie dedicatory website."Cancer is a disease I have unfortunately come to know all to well, and the passing of Ellie really hit me hard," commented Coulter. "I want to help celebrate her life lived with both her family and friends, and the only way I know how to do that, is to turn my car into a memorial for her. "
Innocent, kind and sweet, Ellie Potvin (a twin), at six years old was diagnosed with a rare pediatric stage-4 cancer (Rhabdomyosarcoma) in her abdomen and lungs. Ellie began her cancer treatment on Saturday, July 5th, 2008 and had completed 30 straight days of radiation to her lungs and abdomen by the end of October 2008.  She completed a total of 42 rounds of Chemo through May 2009.  Over the last year, during 2010, Ellie had been through additional Chemo, tests, and failed treatments.  She was released to go home to be with her family in her final weeks of life. 
On Wednesday, June 23rd at 11:35 AM Ellie gained her wings. Her spirit still lives on and she will be remembered through her website LiftUpEllie.com. Coulter, working with his sponsors and the Charlotte Checkers, decided to turn his No. 16 Darrell Gwynn Foundation, Rip It Energy Fuel Chevrolet into a truly commemorative memorial to Ellie. MAD Industry designed a car solely around Ellie's pink butterfly logo, and Motorsports Designs wrapped the car in over 250 of them. Simpson Race Products donated a helmet, which Coulter sent to Emsee Custom Paint for a special "Lift Up Ellie" paint job.
After racing with the helmet, Coulter will present it to the Potvin family as a lasting tribute to Ellie.  The Coulter Motorsports team will also hand out over 100 pink butterfly decals to fellow competitors, track personnel and safety crews for the Prairie   Meadows 200. Iowa Speedway has graciously offered to place butterflies on all of their at-track vehicles for the weekend as well.
 "The amount of support everyone has shown for this race is truly amazing," said Coulter. "Even the people who never got the chance to meet Ellie have said they want to put her logo on their car. I want to thank everyone for helping to make this a special event, and I want to thank all of my  sponsors for helping to make it a realization.  In preparation for this weekend's event, Coulter and his crew spent two days testing at the 7/8th mile track in Newton, IA.
Coulter has run well at the Rusty Wallace designed track in the past, earning his first career ARCA pole at last year's event (7/11/09), and then leading 47 laps before finishing third.  "Harold (Holly) and my guys prove their dedication to this team week in and week out, and provide me with some of the best racecars at every ARCA event," said Coulter. "We spent two days in Iowa testing, and really gott he car dialed in. Our goals for this year haven't changed, and we have some great momentum after finishing second in our last ARCA race (MIS, 6/11/10).
I can't wait to get to Iowa, and get back racing."  Make sure to tune in for LIVE television coverage of the Prairie Meadows 200 at Iowa Speedway beginning at 9 p.m. Eastern on SPEED and to catch Coulter in his No. 16 LiftUpEllie.com, Darrell Gwynn Foundation, Rip It Energy Fuel Chevrolet. Live ARCA Racing Network audio coverage and timing and scoring presented by ARCA Nation will be available at ARCARacing.com.
Adrienne Bailon - Member of the Cheetah Girls
Kim Caldwell - American Idol Finalist
Cassie Scerbo - Actress, star of Make it or Break it
Brent Keith - American Idol Finalist
Genevieve Hannelius - Child actress, seen on Sonny with a Chance
Tiffany Thornton - Actress, Sonny with a Chance
Abi Hoffman - Singer
Jake Tapper - Actor
Debby Ryan - Actress, Suite Life on Deck
Michael Sarver - American Idol Finalist
Melissa Joan Hart - Actress, Sabrina the Teenage Witch
Candace Cameron Bure - Actress, Full House, Make it or Break it
Milla Jovovich - Actress
Kurt Warner - Football player - Rams, Giants, Cardinals & Packers
Kimora Lee Simmons - Clothing designer
Kellan Lutz - Actor, Twilight
Jeri Ryan - Actress
Victoria Justice - Actress, Zoey 101, Victorious
Ashley Argota - Actress, True Jackson VP
Denise Richards - Actress, Reality TV star
Ali Sweeney - Actress, Host of the Biggest Loser
US Weekly - magazine
Stand Up To Cancer
Natalie Grant - Singer
AJ Rafael - Singer
MckMama - Mommy blogger
Dianna De La Garza - Mother of Demi Lovato
Noah Munck - Actor, iCarly
Madison De La Garza - Actress and sister of Demi Lovato
16Wishes - Disney Channel Movie
Ciara - Singer
Scott Monty - Head of social media at Ford
Edyta Sliwinska - Dancer
Jaysean - Singer
Just Kait - Singer
Khloe Kardashian - Model, Clothing Designer,
Reality Maksim Chmerkovskiy - Dancer
Chris Tomlin - Christian Singer
Janell Wheeler - American Idol contestant
Phil Stacey - American Idol Finalist
Matthew West - Christian Singer
Nicholas Sparks - Author
Tori Spelling - Actress
Apolo Ohno - Olympic speed skater
Katie Stevens - American Idol Finalist
Jake T. Austin - Actor, Wizards of Waverly Place
Mallika Chopra - Author
Billy Bush - Radio and television host
Didi Benami - American Idol Finalist
Erin Sanders - Actress, Zoey 101, Big Time Rush
Dean - Singer
Sophia Bush - Actress
Streford End - Band
Blake Shelton - Singer
Lance Armstrong - Biker, cancer activist
Levar Burton - Football player
Josie Loren - Actress, Make it Or Break it
Kristi Yamaguchi - Olympic figure skater
Katharine McPhee - Singer, American Idol Finalist
Kelly Clarkson - Singer, American Idol Winner
Phil Collins - Singer
Lamar Odom - Lakers basketball player
Elliott Yamin - Singer, American Idol Finalist
West Wing Report - News from the White House
Ed Henry - CNN reporter
Reggie Bush - Football player
Bailee Madison - Child actres
Louis Van Amstel - Dancer
Joel Madden - Singer, married to Nicole Richi
Sasha Pieterse - Actress, Pretty Little Liar
Soleil Moon Frye - Actress
Ryan Tyler Band - Singers
Taylor Phinney - Biker
Sam Shrieve - Singer
Brooke Scher - Singer
Kirk Franklin - Christian singer
Tony Yayo - Singer
Kelly Osbourne - Singer, dancer
Monique Coleman - Actress, High School Musical
Megan Joy Corkrey - Singer, American Idol Finalist
Tom Cruise - Act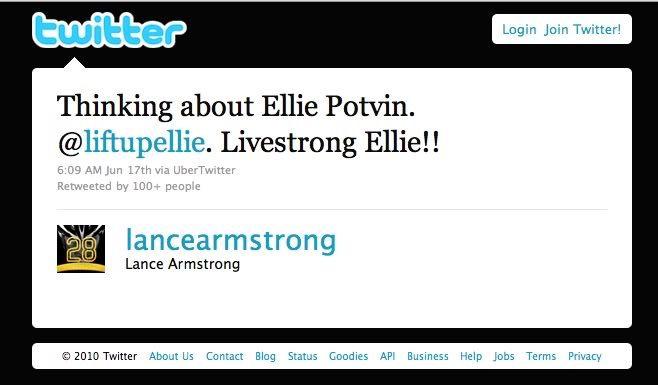 Media/ News
http://www.wcnc.com/home/Eight-Year-Old-Lost-To-Cancer-continues-to-inspire--111220514.html

http://www.wcnc.com/news/local/Interview-with-Amy-Potvin-98450189.html

http://www.wcnc.com/video/raw/Raw-Interview-Amy-Potvin-explains-why-she-started-online-journal-98448054.html

http://www.wcnc.com/news/slideshows/PHOTOS--Remembering-Ellie-Potvin-97225684.html

http://www.wcnc.com/news/Hundreds-turn-out-to-say-goodbye-to-Ellie-97225329.html

http://www.wcnc.com/home/Hundreds-turn-out-for-Ellies-wake-97205444.html

http://www.wcnc.com/news/local/Friends-family-will-gather-tonight-to-remember-Ellie-97153584.html

http://www.wcnc.com/news/local/8-year-old-Ellie-loses-battle-with-cancer-96995974.html

http://www.wcnc.com/home/Community-gathers-to-pray-for-Ellie-96770924.html

http://www.wcnc.com/news/health/8-year-old-with-cancer-turns-to-art-93965494.html

http://www.wcnc.com/news/neighborhood-news/Salon-42-hosts-fundraiser-for-Ellie-89914327.html

http://www.wcnc.com/sports/more/Checkers-donate-more-that-80K-to-charity-in-March-89713107.html

http://www.wcnc.com/news/slideshows/Classmates-send-Valentines-Day-wish-to-Lift-Up-Ellie-84247757.html

http://www.wcnc.com/news/local/68686567.html

http://www.wcnc.com/news/health/68729472.html

http://www.wcnc.com/news/health/68716187.html
                   The "Soul" of an Angel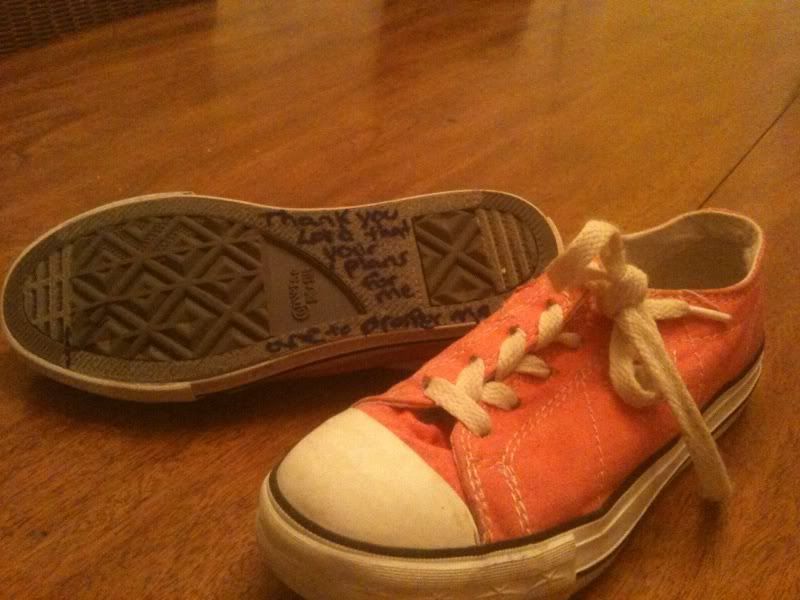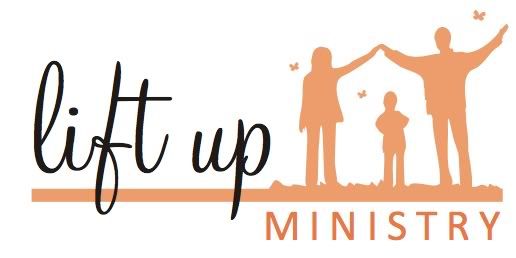 The "Lift Up" Ministry Inc. is a faith based, non-denominational mission shaped organization that seeks to recognize and have compassion for our brokenness. Through understanding, finding meaning and moving on from our brokenness we can rise above the hurt.  At some point in our lives we all have a breaking point emotionally, mentally, physically or spiritually. Whether tragedy strikes or we hurt from the consequences of our own choice.  We find ourselves struggling to cope with the hardships of life.  In the midst of our trials, we often feel isolated, weakened and no longer able to carry our crushing burden's alone.  It is at that time we wonder, "Where is God?"  Through the word of God, we can shed light on our suffering and learn to accept it as a part of life.   "Lift Up" Ministry seeks to provide other's with inspiration, encouragement and hope to face life's challenges. 
We encourage individuals of all ages and stages in life to grow in faith and spiritual maturity through a relationship with Jesus Christ and an understanding of God's love and grace.  Transformation of self begins from within. As we learn to embrace our suffering and celebrate in our brokenness, we can learn to share it with others.  Instead of concentrating on our brokenness, we can become a wounded healer.  Together we can "lift up" each other by offering the message of love, hope and faith.  As we reach out to support others, we discover the gift of healing through giving of ourselves to others. 
Through great personal tragedy, Amy Potvin begins to share her process of facing, accepting, and finally integrating her brokenness into a transformational journey of self.  Drawing from Christianity she leads you on a journey toward letting down your defenses to recognize your brokenness, so you can begin the mending process.  Through honest self-analysis, we can learn how to cope and thrive as God intended for us.  No matter your faith or tradition, you will find loving kindness and opportunity for reflection and spiritual growth through the sharing of Amy's testimony of how God broke her to heal her. Our sweet daughter, Ellie Shoal Potvin was our first born twin.